How to minimize risk while trading crypto?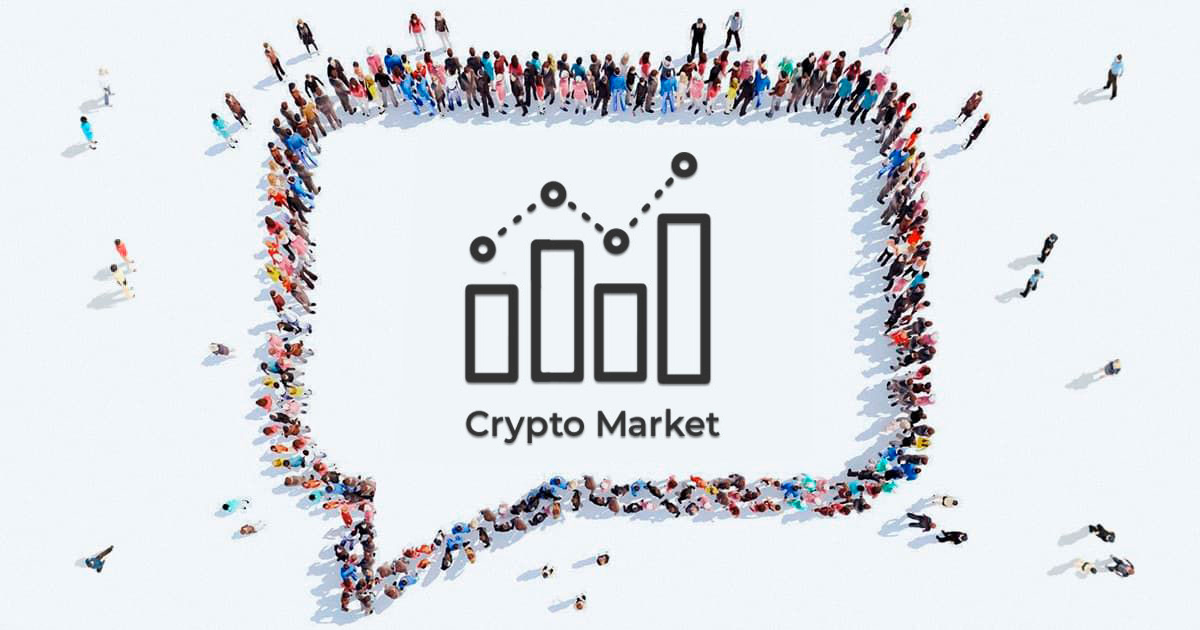 You know we are at the top of the hype cycle on crypto when famous personas and rappers are shilling coins like Dogecoin. Nonetheless, you shouldn't be so happy about it, the 2017 crypto crash showed us that the market we cooperate with is extremely volatile. But as I said in one of the previous articles, crypto is here to stay, and understanding how to manage risk with this emerging market and its underlying technologies will not only help protect your funds but as well give you an understanding of the risk you're accepting while putting your funds in this market. In this article, you will learn how to minimize risk while trading and investing in crypto. I encourage you to dive in on vetted comments to answer this question.

Before we jump into the article let's explain 2 kinds of analysis:
Technical analysis is a trading discipline employed to evaluate investments and identify trading opportunities by analyzing statistical trends gathered from trading activity, such as price movement and volume.
Fundamental analysis is a trading discipline that is measuring a security's intrinsic value by examining related economic and financial factors.
If you follow what is happening in the crypto world and would like to discover exclusive content, click here.
How do you minimize risk while trading/investing in Crypto?
I'm personally not a day trader but I only invest long-term in projects that I believe will make a fundamental change or help other projects reach mass adoption.

Fundamental or Technical - which analysis you're using and why?
Both, I believe it's important that a project can fulfill both. I don't use technical analytic tools or trends, but more social and community to see if it's sustainable. White paper and websites are good but it's the community that drives the project and the price. I often also make a swot analysis or even make contact with someone from the team to see the potential and if they have the right team for the challenge they're trying to overcome.

Which coins are you holding right now, and what convinced you to buy them?
Since I have been here +11 years now I have been involved in many projects and stages in the crypto space, so my portfolio is probably a lot more split than most.
I have coin and tokens from ICO's masternode project, defi, and Cefi, stablecoins, etc, and because I move with the technology, at the moment besides Bitcoin, Dash, ETH, ZEN, BCH, etc, I'm focused on next-generation coins and tokens like Cel from Celsius Network one of the most interesting and important projects out there. AAVE, REEF, UNI, MATIC, PHB, DOT, SNX, and more. But also have some that are exchange tokens, like BNB, KCS BQQQ.

But that's how it is, sometimes a good idea is just not enough. But if you spend time looking into the different tokens and chains, get in contact with the team and see how the community is, you will find the one that maybe will be the golden egg, we are just in the early beginning of this space.
How do you minimize risk while trading/investing in Crypto?
My strategy to minimize risk in crypto investing to use different exchanges, use hardware wallets, and invest in different narratives (Oracles, Defi, Insurance...). In regards to minimizing risk when trading: trade if really strong patterns appear or/and if a coin has reached its bottom, either monitor the trade or use a stop-loss.

Fundamental or Technical - which analysis you're using and why?
When investing I mostly only invest in coins with great fundamentals. Only rarely I do invest because of the news or other stuff. If I do decide to invest I do TA as well. I look at things like where is the coin in its cycle? any trading patterns? support and resistance, recent price history, news, upcoming events for the coin. If I invest in fundamentally strong coins I can keep calm if the price fluctuates a lot, because I do know that eventually, the price will go up.

Which coins are you holding right now, and what convinced you to buy them?
I am holding a lot of different coins because it is part of risk management. Some of the coins I hold are: ETH - strong network, DOT - interoperability, LINK - Oracle with a huge network, ADA - delivering more and more, LTC - cheap payments, API3 - Oracle - better than LINK?!, ICON - Had a strong run in 2017 and I expect it to do the same again, even some DOGE - gets great gains each bull run.
How do you minimize risk while trading/investing in Crypto?

I trade on the cryptocurrency exchange and from the acquired knowledge and experience I have learned that before opening a position, you should first examine the trend of a given cryptocurrency, whether it is upward (the price goes up), or whether it is down (the price decreases) or sideways (the price stops at the same level for a longer period of time). I always set "stop-loss" to allow 25% loss. I consider cryptocurrencies to be long-term investments. Trading on leverage is too dangerous and it is easy to lose all your assets. On the other hand, if we are observing a given token and being up-to-date we can see signals about an upcoming price increase and having adequate capital, I consider it the best way to increase profits, but only on the condition that we can control our emotions while trading and our leverage will not be too high (max 5 / 10x) must be set to stop-loss.

Which coins are you holding right now, and what convinced you to buy them?
I hold several cryptocurrencies such as Compound, the value of which in my wallet has increased from $ 2 to $ 11 over the last year. I am not an enthusiast of keeping cryptocurrencies in my wallet in anticipation of an increase in value, I prefer to trade on the stock exchange, because thanks to this I can acquire knowledge about other cryptocurrencies, and I am not limited to one. Someday I will definitely want to breed coins, if I had to choose today, I would bet on Filecoin, xDai, and Polkadot.
How do you minimize risk while trading/investing in Crypto?
It's a fact. If many investors continue to lose on the stock market despite all the knowledge acquired on technical analysis, companies, various economic statistics, or indicators, it is because most bousicoteurs complicate their analysis where to win on a recurring basis. It must be simplified. Einstein said that anyone can complicate things, but it takes a genius to simplify them. Market traders will always strive to have a strategy that works all the time, in all market environments. Since they invest their own money, even if they invest knowing that they can lose without changing their standard of living, no one wants to lose money in the end. Investors therefore consciously or unconsciously make buying decisions when they are 100% sure.

That's why it's so hard for them to change their mind afterward. They have spent so much time analyzing to make a decision that once they are convinced it is impossible to make them accept that they were wrong and therefore psychologically difficult for them to make a decision that nullifies their efforts. As a result, most stock marketers have this tendency to complicate their analyzes, to stuff them with trends, slants, moving averages, indicators in order to make a decision only when they are sure.

Here are 3 ways to simplify your decision-making and limit your risk-taking.
Create a buy point: What is the right price to buy this stock? Depending on your strategy and therefore your investment horizon this could be on a resistance breakout, or an upward breakout of a pattern, or a pullback, etc. Once you choose an entry point, you have to stick to it.
Create a point of non-fulfillment of the scenario: If the trade goes wrong it is usually the stop-loss that will automatically exit you and not a manual sell order. Always have an exit plan that kicks you out of your auto trade if it goes wrong. Determine this level of ejection before taking a stand. This ejection level must correspond to the price level below which the conditions that made you enter the trade are no longer met.
Create a bullish and sell target: For any purchase, you must have a target. It's easy to say the stock will go up. You have a one-in-two chance of being right.

On the other hand, knowing how far the action will go is trickier. However, if you want to make a profit this is what you need - an objective. Because this goal will make your life easier when it comes to when to sell. If your goal is reached, you know it! By having a goal you also avoid staying in position on action for too long. When you reach your goal, you can exit and use your capital on another stock. Having goals is making sure you are active in your capital turnover.

A goal can always be exceeded. The rule I use is that I sell half of my position on reaching my goal, but I keep the other half in case my goal is exceeded. Then I place an automatic sell order that I go up as the title continues to rise. This helps me avoid getting frustrated and selling too early, and I enjoy and secure additional earnings if the action in question goes beyond my target. Only the market is right, I always assume I could be wrong, and therefore I never sell my entire position on hit.

Avoid complicating your decisions. Each trade cannot be a winner and it is useless to ask too many questions, it is only counterproductive. Follow your analysis and your convictions. And if things go wrong, your guardian, the stop-loss is there for you.

The experience thereafter will allow you to refine and master these 3 key levels more and more to define for each trade.

The only thing that should be difficult in your trading should be knowing how to spend all the money you just made.

Fundamental or Technical - which analysis you're using and why?
I combine two of them. Fundamental analysis and technical analysis have their flaws. However, technical analysis can be used to compensate for the flaws of the fundamental analysis and vice versa. The best traders and investors combine both of them together.

Fundamental analysis cannot be used to choose an entry and exit price. It can give you a general indication to BUY or SELL, but it cannot tell you exactly when to buy. This is where technical analysis comes in.

In addition, sometimes market fundamentals are not clear or neutral, which can cause market consolidation. Technical analysis works best during these phases of the market.

In contrast, technical analysis has one big flaw. It tends to become less reliable than fundamentals when the latter converge in the same direction. For example, the economy and corporate profits were growing strongly in 2017. The market has continued to climb and ignored all technical sell signals.

My advice is therefore that you should know at least the main principles of the analysis method that you are not following in order to be able to have a more complete view of the market.

Which coins are you holding right now, and what convinced you to buy them?
Currently, I hold BTC, Nimiq, Doge, Zilliqa, TRX, WIS, BTT, Gochain, Wink, Callisto, TT, Djul. Before I've bought these cryptos I read the projects seriously and I take the time to observe the team and the community, and the last thing I do is to check that project's total supply.
How do you minimize risk while trading/investing in Crypto?
Crypto is a risky investment, even more risky than most stocks. Invest only what you can afford to lose, and consider the money lost as soon as you invest it, anything more than $0 is a bonus.

Fundamental or Technical - which analysis you're using and why?
I just pick the ones I like, so far, it has gone pretty terrible. Seriously, don't follow me as I am terrible at trading, if I'd just kept my bitcoin I bought way back I would have been set for life by now, sadly I'm not (yet).

Which coins are you holding right now, and what convinced you to buy them?
I won't disclose my positions, but I like Ethereum, NEO, and Dash the most, as well as some projects built on Ethereum. I wish there would be more stock-like cryptocurrency tokens, you know functionally like a share in the company, that eventually pays out dividends. But legally that's pretty hard to achieve. I think it will come in the future.
Bitcoin is doing irrationally well, however, it really shouldn't. The main reason bitcoin does well is because of its strong name and people just don't know any better. But really, you shouldn't overthink it, as clearly the market doesn't think too much either. Otherwise, Bitcoin wouldn't be a top dog. If you want to make money I guess you should just chase the memes and the most well-known names (Elon Musk). I have tried to pick top coins by the fundamentals, coins that really have good teams and projects behind them, but that rarely works out. Go with the coins with the best marketing, even if it's a clear lie, and then just get out before it all crashes down. It's the sad reality of the market.
How do you minimize risk while trading/investing in Crypto?
To minimize risk, it is very important to predetermine the price of buying and selling. Factors such as Volatility, Technical analysis, News, Market mood should be taken into account, they are indicators to minimize risk but given a large number of frauds with crypto assets, there are ubiquitous security risks of information systems on which they are created, stored and traded. Investors, Traders must be well acquainted with the technical side of the information systems they use themselves as well as with the technical and credible quality offered to them by service providers.

Fundamental or Technical - which analysis you're using and why?
The best way to approach Crypto investment opportunities is with caution and due diligence. Carefully research your cryptocurrency wallets to be sure you have the most reliable option. In my investment approach, I combine both technical and fundamental analysis because I rely on past and present information.

Which coins are you holding right now, and what convinced you to buy them?
I am holding BTC, LTC, ETH, DOGE, XMR, ZCASH because they have built strong networks, are doing patiently serious work and most likely a large number of people in the coming years will choose the above Cryptocurrencies.
I also invested in CRT because I believe DUALMINE has strong Crypto experts who will succeed in making CRT one of the best for Crypto Mining. Soon I plan to increase the amount of WIS in my wallet as they do serious work that should contribute to the availability and speed of getting strong, expert opinions.
How do you minimize risk while trading/investing in Crypto?
To minimize risk today we have tools such as stablecoins or those coins tied to gold, I usually carry a balance of 70 / 30% between stablecoins and other types of cryptocurrencies, and investment in newer or higher risk products such as DeFi represent a low percentage of the total portfolio.

Fundamental or Technical - which analysis you're using and why?
Today although I apply some technical analysis I would say that most of the time I am guided by fundamental analysis, I think there are several reasons for not applying much technical analysis in cryptocurrencies, it is a relatively new market and extremely volatile in comparison with others such as the stock market or forex, its capitalization is still extremely low and highly dependent on the principles of fundamental analysis, it is still a strongly speculative market and on the other hand, its long-term trend is upward.

Which coins are you holding right now, and what convinced you to buy them?
I generally try to invest in cryptos that have some value-added project behind them (Polkadot, Chainlink, Near, Solana, Avalanche, Bat), many linked to the DeFi space because they are the future of finance (Compound, Uniswap, Celo), those linked to Binance Smart Chain because of their demand potential for retail investors due to low network fees (Venus, Cake, BTSCT), and I also pay attention to projects that can mature in the long term (Flow, Morpher).
How do you minimize risk while trading/investing in Crypto?
Crypto is a high-risk high-reward asset, so minimizing risk is always a big factor in this field, if we can't minimize the risk of losing then we are not winning it. There are several things we should look to minimize risk, while trading we should always use stop-loss or we should trail the stop-loss if we are winning against the trade. Always have to do our own research on specific assets before investing in them, have to look at their strong fundamentals of assets. These things most of the time minimize our chance of risking our funds in Crypto.

Fundamental or Technical - which analysis you're using and why?
I believe both Fundamentals and Technical analysis are important for Crypto, but TA is used for day trading and FA is evergreen strong the last holding.
I use both TA & FA in my trading strategies, for day trading I use TA and for projects which I believe will succeed in the future by holding long-term, I look at their Fundamentals, roadmap, and major events.

Which coins are you holding right now, and what convinced you to buy them?
Currently, I am holding many coins, like BTC, ETH, LINK, BNB, SC, WIS, NIMIQ, SFP, TWT, CAKE, BREW, and one of my favorite DOT.
These coins are strong in fundamentals and it's also good for day trading.
Talking about DOT I believe this will change my fortune, the term ETH killer is what I am more convinced about.
I mean not only by this but I see DOT going miles from now, it has a bright future ahead.
How do you minimize risk while trading/investing in Crypto?
It is possible to minimize risks when trading and investing with/in cryptocurrencies, everything is in the capacity, prior knowledge, and experience of the person or company that embarks on that project. Know very sensitively with whom you are going to trade or invest, have the security and trust in each market, institution, or company where you trade.

Fundamental or Technical - which analysis you're using and why?
I don't really get into technical analysis much, I just use a little analytical observation of the weeks when there are ups and downs that this or that currency produces, I use a little intuition, and the rest is like a pounding of my heart. On many occasions, I have noticed that a kind of "pattern" is followed on certain days and at certain times, although this is not exact. Only once I achieved 100% accuracy in just two months of using this method.

Which coins are you holding right now, and what convinced you to buy them?
At this moment I have faith in Doge, I have since I started in this world. I don't have much because many Doge has helped me exchange them for other currencies. Elon Musk's ego has helped Doge climb a bit. I have Bitcoin, Tron, BNB, Zcash, G $ satoshis, some USDT, Ether, and WIS, apart from the PipeFlare utility, I have not bought any, I have no capital to buy them, they all come from free faucets, airdrops, work on my opinions, etc so I don't have much, however, they have helped me to survive and have moved me away from food shortages. Long live cryptocurrencies! There is still something on which to base our hopes!
How do you minimize risk while trading/investing in Crypto?
On minimizing risks when trading/investing crypto, the best thing as per my opinion is to get a good hang of what you are getting into. Take time and learn all the rules of the game. Invest small while learning the rules, then go big once you've studied the trends. Also, having a game plan/strategy is important. Game plans keep you from making trading mistakes. Mistakes such as selling early or buying late. Game plans define your path to success.

Fundamental or Technical - which analysis you're using and why?
Fundamental or technical analysis? I sit on the fence with analysis. Sometimes going long term is favorable, hence fundamental analysis wins. Where after analyzing a coin's intrinsic value, you can gauge its price changes over a long period and know how to maximize profits. On the other hand, Technical analysis is good for short-term gains. If you see value on a short-term trade, you can jump right in and have a bite of the cake. So a good balance of the two is essential, that is per my opinion.

Which coins are you holding right now, and what convinced you to buy them?
Bitcoin is always on top of the list for assets that I hold, simply because its ability to gain can never be underestimated. And then, Dogecoin is on my radar because of the support it's gaining. It seems to have a grand future. There is no doubt I'll be holding it too.
How do you minimize risk while trading/investing in Crypto?
Before I Buy a asset I look up the Project itself on Coingecko and Coinmarketcap if there is any reason to buy the Crypto to see if the Crypto has got any good reasons to Invest into it and hold it for a long term or is the Coin just a Pump and dump like many Coins or Tokens at the Moment. If the Coin or Token is fine I look at the Website of the Creator and have a look at the Whitepaper what the use of the Crypto is made for. Best Example is XRP, not many People know that the Coin was not created to be a Trade Coin to gain more Value it`s main Usage was designed to transfer Money form A-B in Big Companies or Banks, so if there would be a up and down on the Value of the Coin it's useless to Big Companies. They used Public as Testnet and never had really success with their Business Model maybe because they were far ahead of the Time, that is why it's a no buy Coin for me.

Fundamental or Technical - which analysis you're using and why?
Well it depends how long am I gonna hold a Crypto if I want to hold it a long time I use the fundamental way and If I want to just trade it for a short term I use the Technical Analyse. But I always try to use both together so I don't buy into the high. As well I hold a lot of different crypto assets right now.

Which coins are you holding right now, and what convinced you to buy them?
First of all I bought Bitcoin 6 Years ago and I won't sell it in the Future for sure, because it was my first Crypto Invest and the ROI is the best I ever had. ADA, Reef, DAO, ETH. I've invested in it because that's the first crypto, and when someone is getting into blockchain the first things they will invest, hear about is Bitcoin.
Summary
The cryptocurrency markets are getting more and more interesting as it gets promoted by more and more institutions (Tesla, Microstrategy) and famous investors (Elon Musk, Jack Dorsey). As specialists said, there is a risk in almost any financial instrument. In other words, you should understand, and accept potential risks, losses while investing in anything. Remember that all of the above recommendations from specialists will never result without regular, continuous improvement, and analysis of the entire asset before opening a position. Mark my words: The best trader is not the one who made millions of dollars in 1 year, but the one who's managing not to lose and stayed on the market for a long period of time.
Feel free to send us any comments, questions, reports, or bright ideas. Let's talk on Facebook Community Group.
At Experty our mission is to build a community full of contributors, experts, and users that will help us democratize worldwide DeFi knowledge and information exchange.

Would you take the journey with us?
Please Do Your Own Research always! We are not financial advisors, any information provided in this article is not intended as investment or financial advice. It is merely information based upon our own experiences. The information we present is of a general nature and should merely be used as a place to start your own research and you definitely should conduct your own due diligence. You should seek professional investment or financial advice before making any decisions.