How to reduce risk in investing in DeFi projects?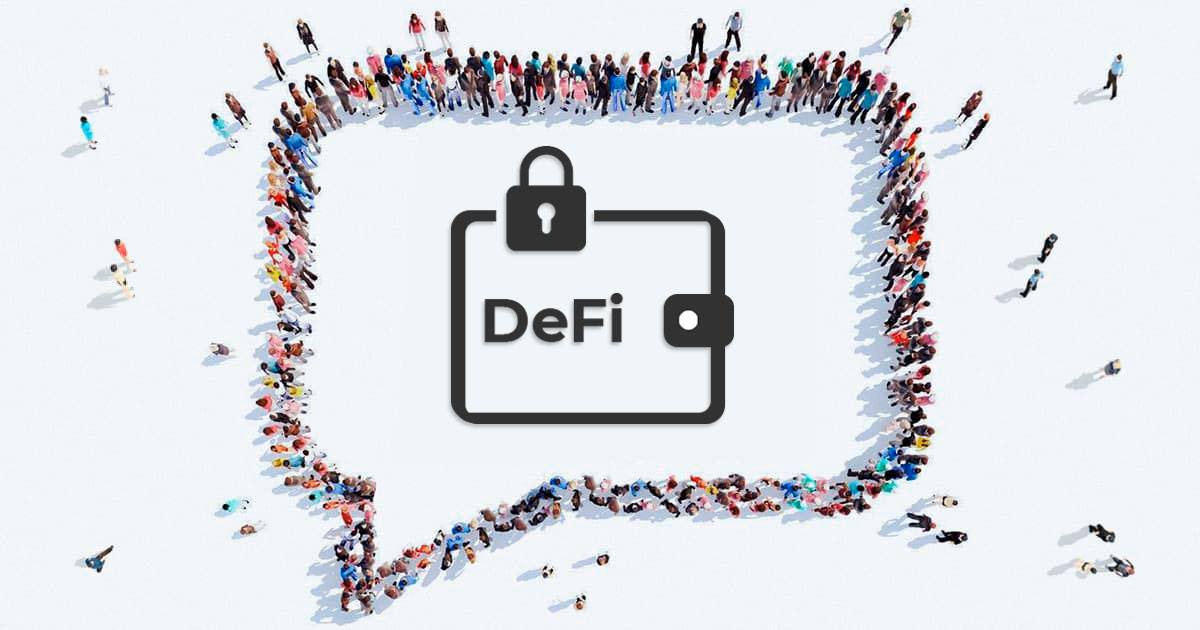 I want to start this article with a famous phrase: "Losses hurt more than gains feel good.", and we both know this is 100% true. In this uncertain and unpredictable world of DeFi, there's a danger of losing money, and you always need to know the latest threats, risks, and how to protect your capital.

That's why I have asked crypto specialists key questions about safety in DeFi:
What are the advantages and disadvantages of Decentralized Finance?
How do you minimize risk while investing in DeFi?

I have asked Experty industry specialists these questions because for me the biggest disadvantage and mistake I have made was related to Ethereum Network fees. I was using 1inch to swap my crypto, and I thought the fees are going to be as small as on popular CEX's so around 0.01% but in reality, I have paid a $130 fee which was around 20% of the value I was exchanged, and from that time on - I'm always checking fees 20 times before proceeding with the transaction.
If you follow what is happening in the crypto world and would like to discover exclusive content, click here.
What are the advantages and disadvantages of Decentralized Finance?

Advantages of DeFi:
Defi takes out the middleman. With DeFi, it is now possible to have access to borrowing and lending, bonds, asset storage, insurance, and much more, even for the unbanked people. Everyone can purchase small amounts and be part of something bigger.
No central authority can freeze accounts. Your money is always yours. Period.
Furthermore: transparency - you can easily find the best deal for a loan, for example, all the rates are publicly available on the blockchain!

Disadvantages of DeFi:
Lost funds because of lost private keys or because of smart contract hacks or bugs.
Missing regulatory. Once we have a healthy amount of regulation, many more businesses will come into the space.
Smart Contract bugs, hacks.
Tampered with the source of data used by Oracles.
Impermanent loss and uncertainty in regards to regulations.
What are the advantages and disadvantages of Decentralized Finance?

The main advantage of DeFi is enabling retail investors to get access to financial instruments that are usually exclusive to institutional accounts, high net worth individuals, and family offices. DeFi is more inclusive. All you need to have is an internet connection and crypto and you can participate. DeFi projects are creating a more egalitarian financial ecosystem where everyone is on equal footing.

The obvious disadvantage of DeFi is the high risk associated with using them. Weak security, faulty coding, Pull rugs, and others are some of the many disadvantages of this sector. Not to mention the often too convoluted processes of using DeFi.

How do you minimize risk while investing in DeFi?

DeFi is high risk hence doing your due diligence is a must. I never invest more than I am willing to lose. Right now, at best these projects are experiments for future financial systems therefore one such treats them that way.
What are the advantages and disadvantages of Decentralized Finance?

Decentralized finance is still very young and therefore not very polished and hard to use for the average user. However, it does have the advantage of having fewer parties involved in the process so that theoretically the fees should be cheaper. There will also be less friction to build really connected and interactive layers on top of DeFi, which would be hard or impossible to pull off in traditional finance.

Currently, the fees are higher than they should be because the platform most DeFi is on (Ethereum) is too popular for its current capabilities. They are working on scaling, which should alleviate the problem, but for now, you can expect higher than usual fees.

How do you minimize risk while investing in DeFi?

Caution is advised, and you really need to double-check everything. There is very little hand-holding, and there is only so much you can do if you want to keep it non-custodial. Some people may prefer hand-holding, and for them, it's advisable to use more polished custodial services, but by doing that they will lose autonomy and potentially give up some freedom. But for that, you get back more safety as you don't have to fully take responsibility for your own mistakes or oversights.
What are the advantages and disadvantages of Decentralized Finance?

Advantages. The DeFi protocols replace our traditional finance ecosystem. It is a good definition of a mobile bank and a moving investment or I will say a Decentralize Investment protocol. DeFi is full of incentives that were never realized up to this extent in the traditional financial system such as High APYs and Yield farming.

Disadvantages. Even with a good proposal and team, there's a possibility that the price of the token will go to zero. A way out of incurable loss is still a big problem. Most of these protocols are on the Ethereum blockchain and huge gas fees make it difficult to be interacted with. Ethereum has its own framework which all DeFi projects have to use and this can affect a project because there has to be uniqueness. In my opinion, a great solution to this is Polkadot which is a pretty great alternative next to Ethereum.

How do you minimize risk while investing in DeFi?

You can minimize risk by doing your due diligence before trusting a DeFi project. Do not follow the Noise. Calculate your gas fees and add that to your profit target and always take profit, because most of these DeFi tokens will end up not being the best in the industry when they can no longer prove to be relevant. You can get some DeFi tokens on CEX and transfer them to a DEX wallet so as to qualify for some airdrops even when you sell-off. This minimizes the risks. Always copy the contract address from Coinmarketcap or coin gecko or the token website.
What are the advantages and disadvantages of Decentralized Finance?

Advantages of DeFi:
Your funds are your funds and controlled by you (unless you gambling with non-audited contracts).
You can watch other great traders' wallets to investigate their strategy and how they play with the market.
No KYC and other things with regulations, it can help with your security if some data-base will leak (like a ledger for example).

Disadvantages of DeFi:
Yes, I agree with you that the biggest disadvantage is a fee, huge fees. So for now, it's a game for "big boys", not for everyone. Hope it will change in ETH 2.0 or on other blockchains.
Also as a disadvantage, I would designate a high entry threshold, so for new investors in crypto, it would be hard to join the party.
What are the advantages and disadvantages of Decentralized Finance?

There are more advantages of DeFi than disadvantages. Firstly, DeFi projects make you earn much more than the standard finance products. Secondly, is that you are in total control of your funds and you can exit anytime you need, therefore no central institutions or regulations will intervene in your investments. Thirdly, when you stake your funds on DeFi they grow as the value of the currencies grows.

About disadvantages. Firstly, DeFi is secured to hack attacks like a recent Sushiswap attacker may end up losing your funds to hack attacks. Secondly, the ETH gas fees are much higher than on the centralized exchanges. Thirdly, the DeFi ecosystem may lock funds forever due to programming errors and failing to unlock passwords from locked funds. Lastly, the DeFi uses third party websites like Brave browser and Metamask which are also prone to attacks like popup Metamask asking for passwords and end up being phished.

How do you minimize risk while investing in DeFi?

You may reduce risks by firstly investing money that you are capable of losing and as well don't put all your eggs in one basket. Secondly, look out for an increase and decrease in ETH gas fees to reduce making losses by spending more on gas fees. DeFi attacks are becoming common and try to be vigilant with your funds and remember to always stay #safu.
What are the advantages and disadvantages of Decentralized Finance?

Advantages of DeFi:
No intermediaries
A high level of anonymity
Earning potential, better than banks
Easy to use and navigate
No unnecessary paperwork

Disadvantages of DeFi:
High gas fees
An issue with the coding of the smart contract that can lead to loss of funds
Low liquidity in some cases

How do you minimize risk while investing in DeFi?

I as an investor do not put all my eggs in one basket. Diversification of a portfolio is as important as investing itself. Never invest more than what you can afford to lose. I always do due diligence on the platform I intend to use. Check with the team, technology, user reviews, value proposition, any info I can lay my hand on before I make my final decision.
What are the advantages and disadvantages of Decentralized Finance?

Governance in this kind of decentralized services is the key factor that allows its users to trust a project or not. Personally, it is the factor that has filled me with the greatest doubts about the DeFi world since the feeling of distributed governance may not be more than an illusion to gain trust from others. But that in the end, such distribution may turn out not to be as fair as they promise. In the beginning, it may be attractive to be able to take action on the future of the project you trust, but I cannot conceive to what extent your opinion may or may not be important, that could be a disadvantage. But compared to all the other benefits of DeFi (compared to traditional finance), it is definitely a way to go.

How do you minimize risk while investing in DeFi?

I like offline hardware wallets in which I am the custodian and I prefer those services that allow me to offer liquidity without the need to move my tokens from one place to another. This I consider being the way in which the least risk is taken when using the DeFi services.
What are the advantages and disadvantages of Decentralized Finance?

Advantages are in terms of decentralization, for example on DEXs you can operate as a liquidity provider and earn fees generated from trading, you can be part of the game.

The main problem as you said is scalability, fees are quite high on ethereum during the last months, anyway you can use a gas token like CHI gas token on 1inch or you can use exchange with l2 solution, like dexes vuole on loopring or matic, it really depends on what pair you are looking to trade on dexs.
What are the advantages and disadvantages of Decentralized Finance?

Advantages of DeFi:
The assets that you own in a DeFi ecosystem are yours - there is no centralized authority, such as a bank, with the ability to block your transactions or seize your assets.
DeFi enables investors to trade more efficiently because they aren't required to commit to an entire high-value investment at once.
DeFi, blockchain data such as transactions is publicly available to everyone.

Disadvantages of DeFi:
Lack of insurance, because insurance protects investors in the event of a hack. But insurance is much rarer in DeFi.
If there is the slightest flaw in the code of a smart contract, it can lead to loss of funds.

How do you minimize risk while investing in DeFi?
To avoid risks in Defi, I always use trusted products and services. I look for recommendations and reviews about a specific DeFi product or service before finalizing it.
I always use two-factor authentication to secure my assets to ensure security.
Backups and updates are also important, regular updates of DeFi software can take off the risks of new vulnerabilities.
What are the advantages and disadvantages of Decentralized Finance?

Advantages of DeFi:
Everything is easily accessible and doesn't require tedious paperwork and long verification processes. It is just a click away and you get all of the financial services you need.
Perfected transaction details that do not leave any chance for human error, each transaction details are recorded in the flip of a second and in the most perfect way ever.
In some way it keeps your identity anonymous and that's a great move to protect you from people with ill motives.

Disadvantages of DeFi:
It requires responsibility. You cannot afford to be careless with your accounts at any instance. A small leak into your accounts and your funds are gone, so be very very careful.
It lacks insurance. In the event that you are hacked, you'll just lose all of your money.
Summary
There's no better way to learn about DeFi and the products coming out of this movement than by simply trying them out, but not with 50, 20, or even 10% of your funds, start small, start with 1-3% of your funds so even when you will lose it, it won't affect your wealth. At this point, it is clear that DeFi is here to stay, and even its biggest disadvantages such as high fees, smart contract vulnerabilities, and market volatility cannot compete with the advantages this technology brings.
Once you understand properly the DeFi risk, you will be one step closer to becoming an effective investor who protects his funds at all costs. Stay safe.

If you would like to find out more about DeFi challenges, go ahead, and read one of our previous articles about that topic.
Feel free to send us any comments, questions, reports, or bright ideas. Let's talk on Facebook Community Group.
At Experty our mission is to build a community full of contributors, experts, and users that will help us democratize worldwide DeFi knowledge and information exchange.

Would you take the journey with us?
Please Do Your Own Research always! We are not financial advisors, any information provided in this article is not intended as investment or financial advice. It is merely information based upon our own experiences. The information we present is of a general nature and should merely be used as a place to start your own research and you definitely should conduct your own due diligence. You should seek professional investment or financial advice before making any decisions.