Best 10 comments: SEC sued Ripple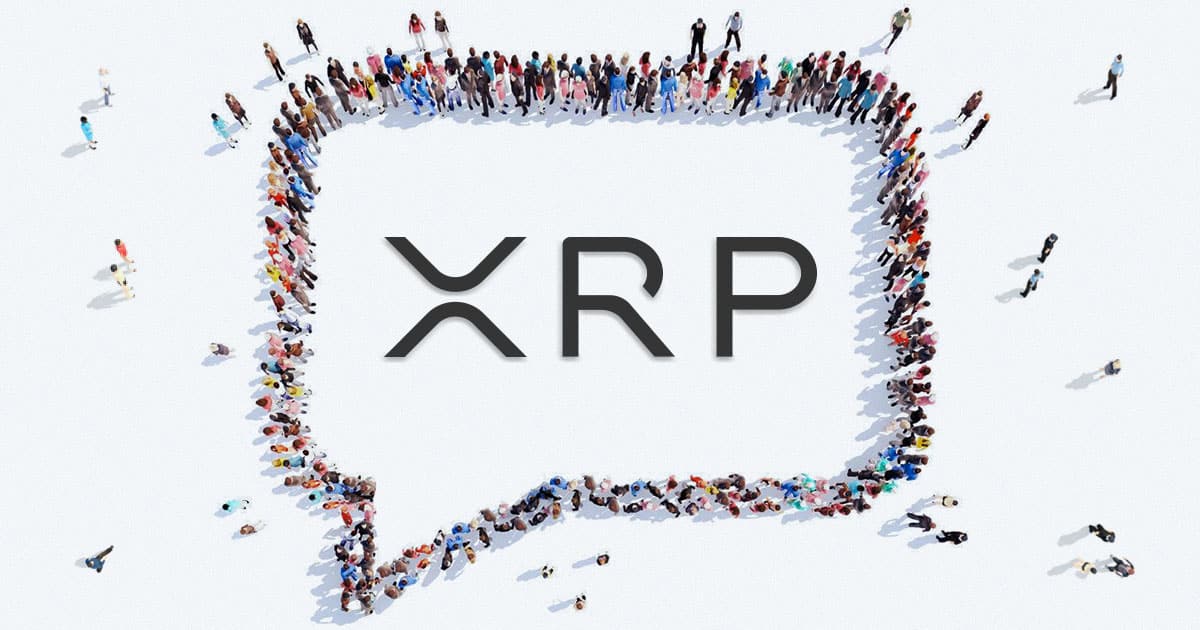 On Dec 22nd, 2020 SEC declared that they had filed an action against Ripple and two of its executives, claiming that they raised over $1.3 billion through an unregistered, ongoing digital asset securities offering. The lawsuit is heading to virtual court on Feb 22nd, as stated in legal documents filed in the U.S. District Court of the Southern District of New York.

I have asked specialists from Experty platform about their opinion regarding the recent SEC - Ripple situation and selected best answers, so you can save your time reading this digest and follow up with quoted specialists if you'd like to take matters further.
If you follow what is happening in the crypto world and would like to discover exclusive content, click here.
I think that Ripple will be able to show that XRP is a liquidity and payment rail token that has clear utility. They will pay a fine of $100 million and will put the significant Ripple XRP holdings into a "foundation" with some language that eliminates a centralized power. More interesting, to me, was the Flare airdrop. I believe that this token will be able to demonstrate significant utility. It is also vastly more decentralized as the Ripple XRP holdings did not receive the matching Flare tokens. I think that the negotiated solution will be the above regarding XRP, but that the Flare tokens will be treated as ETH is, and therefore be free from any stifling regulations.

So you think the judgment will have an impact on the entire crypto space?

No, I do not. You already saw some of the more decentralized projects go up in value behind the outflows from XRP. Specifically, ZIL, ADA, etc… It is just my opinion, but I think you can not unring the bell at this point and that we are headed into a supercycle (with or without the U.S. regulatory stamp of approval). It is interesting, because XLM, the native token of Stellar blockchain and a fork of XRP, was granted a virtual currency license in New York State back in 2018. The only difference between XRP and XLM is that Ripple holds 50% (or whatever) of the XRP - and presumably could manipulate the market and hurt the consumer. I think the SEC sees an opportunity to get a nice chunk of settlement $$ and is taking advantage of that (regardless of what they choose to call it).
XRP uses its own RPCA (Ripple Protocol Consensus Algorithm) and has around 1000 nodes. 33 nodes need to finalize transactions (code refers to as UNL, Unique Node List) Ripple, the company, hand selects the single node List! Surprise Surprise! They pick and choose who can oversee transactions, which is therefore centralized. Bitcoin has over 100 forks because it is decentralized. XRP has had 0, this is more about the fact that the consensus is not decentralized. Ripple executives constantly lie and say that XRP is more decentralized than Bitcoin. This is a great scam to run to trick people into continuing to buy their weekly XRP dumps so that Ripple can generate more profit. So who cares about Decentralization anyway? #1, people outside of Ripple the company would never use the network to build anything with it unlike ETH or any other public blockchain networks. There is no incentive. If the sole success of the network, and there the price of XRP is related to the success of the Ripple company, and is also a product that they sell on any whim, holding XRP is ridiculous. It may or may not be categorized as a Security depending on how the SEC judges the Howey test on them.

What would happen if XRP passes the Howey Test?

That's a big IF. I think they'll settle like EOS. Back September 30, 2019: EOS maker Block. One must pay $24 million in penalties for conducting an unregistered securities sale, the U.S. Securities and Exchange Commission (SEC) announced Monday evening. However, for whatever reason it does become labeled as a Security, XRP will become non-existent, the total supply shows that it was never built to be something like that. XRP was made to be for cross-border money transfers and settlements. For the crypto industry in general, there may be certain tokens that may also face similar scrutiny. I believe assets that are centralized in token allocations, consensus method, and governance method may also face similar charges. This will most likely heavily depend on how their initial offerings were conducted. For public blockchains like BTC or etc., they'll be better off. Initial negative impact for the industry but better long term future with these centralized projects ousted out of the market.
Well... Who cares outside of the US? SEC can't do bad PR about crypto, nobody really cares what they say, they flamed BTC in 2014, nobody cared then too. US traders are a minority compared to the whole world, USDT is registered with Hong Kong authorities, Asia is leading, the US is forgetting who is the real power here so what SEC US is doing will only affect few US projects and in a very bad way for the future.
I think the SEC is trying to make a high profile example out of Ripple and show the perils of having an unregistered token sale, but that in the end, similar to EOS and Block.one, Ripple will pay a fine in order to make the situation "go away" in a sense. And, if XRP is determined to be a security by the courts, that could potentially open the way for it to be listed in traditional brokerage houses and available to the general public that uses the more traditional investing routes.
To me, this is mostly politics between a US project seeking to play a role within the US and global banking system and the US Government demanding certain changes to this project before allowing them to play a more prominent role. It seems that Ripple does or can not want to change its project to meet these demands and this has now resulted in the SEC lawsuit.

I have never looked closely into Ripple but would not be surprised when the SEC makes their lives very difficult. And maybe Ripple feels that they need to fight this to have an excuse towards investors that they are fighting for their cause and so avoid lawsuits from investors.

Again, I have not looked too much into the project. It is not that interesting other than getting a better feel for the way the US Government deals with projects that won't accept their demands.
The lawsuit is devastating for XRP. We saw how the price plummeted and now exchanges start to delist XRP. It will be very hard to regain strength for XRP. As for the case itself - I have not too much info about it, but it seems the founders have sold their XRP for personal gains and that's what the SEC is seeing as a case for it to be a security.

I have personally sold out of XRP because of the lawsuit and will not touch it again. There are too many other great projects in this space. No need to get headaches because of one single coin. I must admit it never was a real favorite of mine, I love the true decentralized ones much more.
The way I see it, the Ripple lawsuit is a personality clash, as the SEC has worked hard over the past 10 years to reach compromises with the emerging crypto industry globally. In all likelihood, the coming change of personalities should see a change in outcome though Ripple's combative stance is not helpful to the cause.

Basically, the folks at Ripple called the SEC wrong, then went on to label them as stifling innovation picking winners and losers, move their headquarters, etc. All this does is annoy the regulator more and hike any eventual settlement from more amenable negotiating parties. The Japanese say "You can't argue with a crying baby nor a government official," so a bit more EQ from Ripple might actually win both the regulator, the public, and the exchanges over.
I think it was inevitable for Ripple's XRP to come under scrutiny from the SEC because of the size of the market cap and the fact it's a centralized organization. Notably, the SEC is not suing XRP for fraud, but rather the illegal sale of a security. That's more FUD. If it were fraud, it'd be substantially worse. I wouldn't rule that out in the coming weeks though.
In my opinion, we are facing a lawsuit that is only taking place on American territory against Ripple because it is considered by the SEC a value and for this reason, accusing it of violating the securities law for USD 1.3 billion, said this Ripple is not considered a value in other jurisdictions so it will continue to operate, we must wait if other projects based in the U.S. will be investigated, in any case, I think that according to what happened with Ripple the crypto space should be adapted to the regulatory challenges to continue expanding and capitalizing.
I think that it is total bullshit. They are messing with them because they are mad that they can't have a piece of that pie. Ripple should be able to give their coins to anyone without having to let the SEC know. But I also think that they should have made sure that whoever they were giving XRP to in the US be registered with the SEC. Looks like they weren't actually compliant with US SEC laws.
I believe it's more politics than anything else. Sadly. If SEC declares XRP security, it won't have any impact as the regulations are a necessary evil. Without regulations, we wouldn't see mass adoption.
I have done a lot of research regarding Ripple and XRP. They have partnerships worldwide and are set to launch their services real soon. There is so much speculation on the price of XRP. I have used, bought, and transferred XRP plenty of times and it really is cheaper and faster than most cryptocurrencies out there. Their fundamentals are VERY solid. Their team consists of STRONG players in the finance/payments world. I am bullish on their outlook. Ripple looks like they will pay a fine but they will operate according to their plan. XRP will be distinguished as something completely separate from the company Ripple. The price of XRP will increase after that. There may a flood of retail customers wanting to buy it. Exchanges will re-open the markets. 2021 looks bright!
I am very upset over the whole Ripple XRP situation. I think XRP holders should be compensated. I mean all XRP holders that bought into something to only be forced to sell it or trade it off, should be compensated by exchanges like Coinbase, that were selling it and making a profit.
What I can say is Ripple knew about all of this. They pumped the prices with the airdrop, they dumped the prices with the SEC thing that they knew about. It's a movie and they need to pay. Big investors won't trust them anymore. Better have Bitcoin, Ethereum, or Monero.
Feel free to send us any comments, questions, reports, or bright ideas. Let's talk on Facebook Community Group.
At Experty our mission is to build a community full of contributors, experts, and users that will help us democratize worldwide DeFi knowledge and information exchange.

Would you take the journey with us?
Please Do Your Own Research always! We are not financial advisors, any information provided in this article is not intended as investment or financial advice. It is merely information based upon our own experiences. The information we present is of a general nature and should merely be used as a place to start your own research and you definitely should conduct your own due diligence. You should seek professional investment or financial advice before making any decisions.