Crypto trends in Q3 2021 and most anticipated events in incoming weeks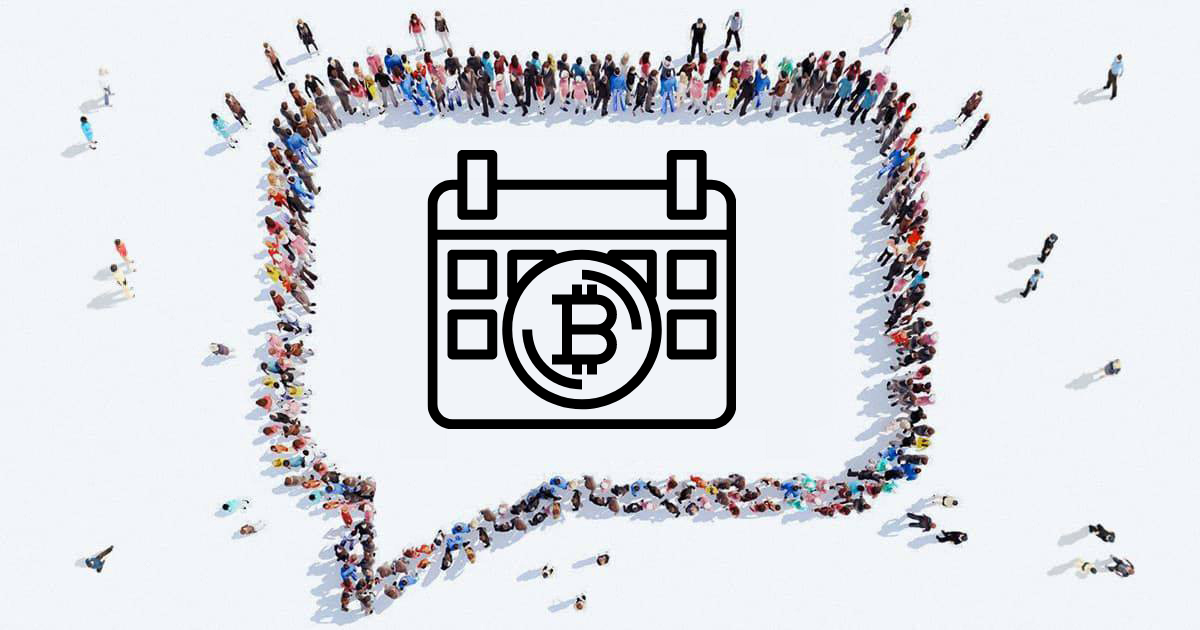 The last year was a time of great impact for the crypto and blockchain industry. In 2021 COVID-19 accelerated progress in digital transformation, provoking many debates on unresolved issues yet to be solved.

But as this space continues to evolve rapidly at the intersection of financial institutions, regulators, and cryptocurrency companies, it is our belief that most of these issues will be solved in the near future.

Today we've asked our Experts about events in the crypto markets and blockchain space other than EIP-1559 and ETH2.0 Let's find out what kind of events are most anticipated by them and what was the reason that they chose exactly those ones.
The most anticipated technical upgrade of 2021 is the Taproot upgrade on Bitcoin Network. For a change, the Taproot proposal was approved by miners all over the world, unlike the segwit2x which led to a civil war among the bitcoin community. The major change of the proposal is the shift from ECDA based digital signature which is complex to Schnorr signatures. Schnorr Signature will not affect the individual transactions but in a multi-signature transaction, the parties can remain hidden. In other words, it offers greater privacy for multi-signature transactions. But the major potential that will set the bitcoin party on fire is the ability to add smart contracts as part of the Taproot upgrade. Long-time Bitcoiners believe that taproot upgrade along with the lightning network can give Ethereum and other smart contract networks to run for their money. Taproot upgrade is about to go live in November 2021. The other anticipated upgrade is the Granada upgrade on Tezos. Announced in June 2021, Granada will reduce the block time from 60 seconds to 30 seconds and gas cost by more than half. the development will be taken care by Nomadic Labs, along with Marigold, TQ, Tarides, and DaiLambda. With the above changes, Tezos will try to become the go-to platform for decentralized Apps.
Ethereum is grabbing public attention for a long time. Of course, ETH 2.0 and EIP-1559 are the most anticipated things in the cryptocurrency sphere. Nowadays, everyone is talking about EIP-1559 because most of the users are frustrated due to scalability and high transaction fee in the Ethereum blockchain network. Except for EIP-1559 and ETH 2.0, we also have some of the most anticipated events in the crypto and blockchain sphere they are as follows: Binance NFT Marketplace Launch(24 June 2021) The leading cryptocurrency exchange platform Binance is going to launch NFTs and digital collectibles marketplace by revealing invite-only 100 creators. Such creators will be artists from all around the world. According to the announcement made by Binance, it will provide the best possible NFTs experiences to its regular and newly registered users without having any difficulties and additional setup. As Binance has the potential to connect the world's largest crypto community, it's been the most anticipated event in the crypto world. Theta Mainnet 3.0(30 June 2021) Theta developers are concerned about increasing the network's performance by upgrading their current mainnet to mainnet 3.0. The upgrade is the most anticipated as they are going to introduce some genuine features like TFUEL staking and burning. Blockchain Expo Europe (23 – 24 November 2021) This event is going to happen at RAI Amsterdam Convention Centre, the Netherlands where visitors have to arrange their expenses and accommodation. This expo will be a great event to bring leaders of the cutting-edge blockchain technologies worldwide to exchange ideas about IoT, big data processing, Artificial Intelligence, cybersecurity, and many more. If you are interested, you can fill online form herehttps://techex.typeform.com/to/F4VCZOOL . Blockchain Week Rome (16 – 20 November 2021) This is the top best crypto and blockchain technology-based invents in Rome, Italy and the event is going to happen at Mercure Roma West, Rome, Italy. In this event, representatives of the top blockchain projects like TON Labs, Bitfinex, Tether, etc. are going to get rolled out for discussing the solutions for finance-related problems and how blockchain can change the world. More updates can be found on this website https://www.blockchainweekrome.com/ . NEO Mainnet 3.0(Late September 2021) The coming upgrade of NEO will introduce the governance system by involving members from all around the world and it's simply a true practice of decentralization. In addition, the Neo Foundation and Neo Global Development will be rolling out to develop the new products and solutions for the project and their mainnet launch is also one of the most anticipated events in the crypto sphere. Wrapping up: This year will be also remembered due to the NFTs related special events. So many new blockchain networks are also coming in, and important blockchain-related summits and expos will happen to find the perfect solutions.
Taproot. Maybe right now, as you say, we are all talking about EIP1559 and the imminent ETH 2.0, but the long-awaited upgrade in Bitcoin is not lagging behind, whose main objective is to bring smart contracts to its ecosystem and allow it to be experienced from another perspective. Right now the topic only takes place in some blogs dedicated to Bitcoin but in a few weeks I'm sure I'll start to see it on other sites that are much more massive and with more people participating. Perhaps there is no greater novelty when talking about smart contracts, but for Bitcoin users who proclaim themselves Maximalists, this can be a new market entry point to the DeFi world for those who refuse to give up their $btc or simply they see any other new proposal on a project as an attempt to take away their precious asset or as a scam. On the other hand, in the Cardano ecosystem, the launch of the first DEX (sundaeswap) is underway, which I think is also very important considering the development time it has taken to get to this point. Cardano is one of my favorite projects and I think it will also be a focus of attention in the medium term
*El Salvador making bitcoin legal tender is the most fantastic news i have read so far. I am earnestly looking forward to several other countries adopting bitcoin on a national scale. *Bitcoins lighting network and what is promised will be a huge step in adoption of cryptocurrencies. *More hedge funds have been rumoured to get into investing in bitcoin this season, I look forward to that, more institutional buys will help curb volatility in my opinion.
I think that the most important events in the next period will be crypto applications with established social networks, as well as those projects that make simple bridges, because one of the big obstacles in the crypto industry is communication between several types of blockchains. Several crypto projects are trying to solve this problem, but very promising is Cosmos, ambitious project that plans to "pull" all other blockchains to its platform. Cosmos calls itself the most adaptable, scalable, most powerful, and interoperable ecosystem of connected blockchains. It is a decentralized network of independent blockchains powered by Tendermint and other byzantine fault tolerance algorithms. If Cosmos succeeds in becoming an internet blockchain, it will take an extremely important and powerful position in the future development of blockchain technology. For now, the project seems to remain on track to do just that, and if community excitement is some yardstick, this could be a project that needs to be closely monitored in the coming months and years.
Everyone is still waiting for what regulators in the EU & the USA will be doing regarding this whole space especially after countries like El Salvador making a big move by declaring Bitcoin as a legal tender. The official launch of central bank digital currencies (CBDC) is also another factor to consider. China many believe will be the first to launch theirs. Finally, we're going to see more activity in the DAO (decentralized autonomous organization) area and believe this will be the next hyped up thing in the crypto space after DeFi & NFTs.
For me i anticipate the ETH2.0 upgrade more ya, but other events which are most anticipated by many are 1. LA Blockchain Summit, Which is the leading annual gathering of the blockchain and cryptocurrency industry at the Los Angeles convention center which will be held by November. 2. Blockchain Fest 2021, Is the biggest European 2-day B2B event on Blockchain, Exchanges, Cryptocurrencies, DeFi, Mining, Online Payments and Investment which will be held by December. 3. Global DeFi Summit 2021, Is the leading annual gathering of DeFiers in the blockchain and cryptocurrency community, will be held on 24th and 25th of june.
Personally Ill be watching how some of the new generation of blockchains e.g. Cosmos & Polkadot. Since I've started to become aware of how these newer gen blockchains actually work, it will progress the crypto world but I do wonder if these chains that offer inter chain trading as well as private blockchain networks all work as intended. I am hedging my bets since being affected by ERC20 tokens migrating to other networks such as Polkadot private blockchains and being totally unaware of the migration period and now have redundant ERC20 tokens I was hodl'ing but now are totally worthless. I personally will take a step back from actively trading, hodl'ing and using DeFi apps until I see signs that I wont see a repeat of my losses as well as seeing cross chain tolerance i.e. being able to easily use one blockchains token on another blockchains tokens network.
Since the time that El Salvador's President Nayib Bukele pronounced BTC as a legal tender in the country and Michael Saylor the CEO of Microstrategy buying Bitcoin of approximately 92,079 BTC to form a new subsidiary, the market indeed reacted of some sort to this fundamental which will make the rest the year busy for research for investors and countries that are still in doubt on the efficacy of digital currency, which will naturally bring mass adoption. The quarter 3 that we are about to enter will drive more BTC adoption with an assumption that other countries will take the route of the El Salvador President and big players in the financial space will be willing to join the train which will make the remaining part of the year 2021 be in positive radar for BTC and other cryptocurrencies. Another anticipated event that is coming in July is GME token by GME Stock which has got Twitter engulfed according to this article: https://investorplace.com/2021/06/gme-stock-what-are-the-gamestop-gme-crypto-dividend-rumors/ and this Reddit post: https://www.reddit.com/r/GME/comments/n0vtbu/how_gamestop_could_issue_crypto_dividends_and/ The Q3 of the year 2021 will be an interesting period, many expecting BTC to attain another all-time high and pave the way for the much-anticipated altcoin season.
EIP 1559 is a big thing. Another one is that smart contracts will be working in August on the Cardano Blockchain. I think this will be a huge boost for ADA. There are numerous updates and news one so many projects. I think NFTs and DEFI will be having a huge run again. Plus the major coins like ETH, ADA; DOT; KSM, BNB, LINK, SOL, MATIC and the like.
Yes ETH2.0 will be great. it is expected to help reduce ERC20 fee and speed up transaction. But now we have many other good platforms as BSC, Polygon, Waves,... So I I'm looking forward to Binance NFT launching on 24/06/2021. It will be a big event of crypto world. Binance is the biggest exchange. They have a good advertising team and many big partner. Many financial institutions and Investors will come and invest in NFT industry. All platforms, projects of crypto will be shared benefits. I wait to it. Thanks
The price of ethereum, its rise, E3 2021, the development and expansion of NFT, the regulation of the price of gas, the stability of blockchain. The future in daily life and in world economies ...
Exciting times. Bitcoin got a haircut, and is now implementing Taproot. Cardano will implement smart contracts. Stacks is building on the Bitcoin blockchain and we will see a variety of dApps actually deploy. There are a variety of Ether bridges taking shape which will allow Defi investment from sources of value not seen before. But mostly we are seeing the usual Bureaucratic dithering when it comes to Crypto regulation, except this time, Crypto actually matters from a national economic standpoint, so it's time for the governments of many nations to make some decisions. The lawsuit against Ripple looks to be sputtering its way to an end and I believe that we will see some governmental decisiveness as a result. So, hold on tight, folks! This rollercoaster is nearing the top of the hill. It's time to throw your hands in the air and scream like a little girl.
Since COVID-19 outbreaks, there has been an explosion on crypto and blockchain markets due to, mainly, the quantitative easing (QE) policy, that is, an expansionary monetary policy, implemented by Central Banks around the world. This QE has provided an economic stimulus program for keeping economy alive and, as a consequence, the availability of easy money. This easy money has implied an exponential upward in cryptocurrency prices and the availability of economic resources for developing and deploying new blockchain projects and features, not possible without those resources. Now, since economy recession can be over, Central Banks are starting to implement Tapering, the reversal process of QE, that is, to reverse the stimulatory monetary policies. In fact, it has already started in last days or some week. This will imply in the next Q3 2021 that less easy money will be available on the markets. And, as a consequence, will see the start of a downtrend on cryptocurrency prices and less money for developing and deploying new projects and features on blockchain world.
Good theme, think Experty feels the vibe of cryptocurrency's world. What do you know about Taproot? By the way this soft fork for bitcoin is preparing full swing. In this exact time the miners discuss issue to support or not support this fork. taproot will provide lower fees for transactions and ability to use script like we use it in ethereum's smart contracts and also adds Schnorr scheme for digital signature. When I read about I was shocked. Imagine the bitcoin with abilities of ethereum. It blow my mind. Love Bitcoin.
Blockchain technology has really taken off. It's not just cryptocurrencies at play these days. NFTs are playing a massive role in the deployment of the technology. Massive corporations such as the NBA are onboard already, selling essentially interactive collectable basketball cards, or as they call them "Moments". There are also property games, as well as art, even full blown video games like the sandbox, that are using the technology. As this progresses you'll be able to pull these NFT assets into other apps and games. With some digital cards selling at over $40,000, I would argue that the population has already decided the technology is going to stay and evolve. There are so many examples to choose from, that it appears as though we are already walking down that path. Even with upgrades and changes, the bottom line is the work has been put in, people are already enthusiastically onboard.
I anticipate the launch of an NFT and Defi launchpad that takes care of liquidity and scalability issues new users face on the constant. It will be great to see such implementation within the crypto space.
Crypto Trends in Q3 2021 1. Bitcoin "hoarding" reaches its peak. 2. End of positive correlation between Bitcoin & Ether prices. 3. Start of demonetising of Gold, due to price stability of Bitcoin. 4. Crypto currencies start to divide into different asset classes. 5. Increased security for DeFi protocols and markets. 6. The NFT market reaches its highest level ever. The Q3 will be as exciting as Q1 of 2021 for All Things Crypto and we will have our "First Billion People" experiencing The BlockChain Revolution...
It could be said that bitcoin has deviated from its original intention regarding its private character; Therefore, it could be expected that this year other cryptos will take hold that provide greater privacy guarantees than typical chain transactions such as Zcash, which represents a potential option in this matter that is of greater interest every day, especially for those who are analyzing investing. large capitals and who have a special interest in ensuring your privacy.
The EIP 1559 and ETH 2.0 upgrade are nice and unarguably the most anticipated crypto events in 2021, but I have a few more that I look forward to and they are as follows 1. Global DeFi Summit 2021: The annual gathering of DeFiers in the blockchain and cryptocurrency community. This is something big and needs to be highly anticipated 2. AIBC Africa 2022 This will come off the cusp of the first AIBC Digital summit as part of SiGMA Asia Digital Summit, which brought together over 100 speakers, taking part in more than 40 panel discussions or speeches. Scheduled to take place Online on 22 – 23 March 2022
One other event in crypto and blockchain space is the Cardano's Goguen era, which will provide the tools for the development of enterprise-level, decentralized Smart contract applications, competing directly with Ethereum at a lower price. Cardano's roadmap is Split into eras. Goguen comes after Byron era delivered Cardano (ADA) Daedelus wallet and Shelley, which delivered the full decentralized network with more than on thousand stake pools earlier this year. It has started October 29th, 2020. https://roadmap.cardano.org/en/goguen/
Aside from the EIP-1559 upgrade to ETH I would say the implementation of smart contracts on Cardano is definitively a top of the list expectation for this year. After ETH and ADA I would say the upcoming improvements to Polygon MATIC are also highly anticipated. Lastly, I would include Theta's Mainnet launch at the end of June and Bitcoins recent taproot upgrade. This is a very exciting year for crypto and its worldwide adoption!
ETH 2.0 is indeed a big one. Defi (decentralized finance) has in my opinion barely scratched the surface and will continue to mature. Japan has expressed interest in utilizing blockchain for the stock market. New developments in DeFi such as options and reliable oracles and increased gas efficiency are also exciting. NFTs start becoming more mainstream which means we may see more real world applications or established franchises using nft to enable digital collectable of popular items / franchises.
Well I feel Eth2.0 upgrade and ethereum based projects are meant for the elite due to its exorbitant gas fee from my own point of view I think defi projects are about to surprise the crypto market and the foreign exchange as a whole. Defi took everyone by surprise let's take uniswap as an example after airdropping UNI worth $2500 to users of its platform and it also offered a means of gaining more UNI by providing liquidity on its platform which we call staking .These strategies can make more people partake in defi space built on Binance smart chain blockchain.
5G is is anticipated, at least for me. With 5G, exchange capabilities will not be constrained to arrange information speeds. As an example, 5G can essentially alter the high-frequency exchanging fragment when the venture choices are made by computers, particularly with the ultra-low inactivity that 5G offers. Today, dealers battle to put their server as near to the crypto trade as conceivable since the length of the wire influences how rapidly they can put or pull back an arrange. 5G will offer assistance overcome this obstruction: all frameworks will have a level playing field for exchanges notwithstanding of where the crypto trade is found.
The most anticipated events for crypto in my opinion are the Basel 3 event for Gold and hyperinflation of the USD. These will be huge sparks to the crypto fire and will create wide ranging benefits for people that are skeptical of getting into the market.
One of the most anticipated events in the crypto space is the release of a Bitcoin or cryptocurrency-focused ETF in the United States. Numerous entities have attempted to get one approved since as early as 2013 but have been unsuccessful. At this point, an ETF approval would be one of the ultimate validation acts for the crypto ecosystem as a whole, demonstrating its acceptance into the wider global financial economy.
The first bitcoin upgrade in four years has just been approved by miners around the world. It's called Taproot, and it's due to take effect in November. The upgrade will mean greater transaction privacy and efficiency – and crucially, it will unlock the potential for smart contracts, a key feature of its blockchain technology.
Summary
Summarizing, technical events in Q3 2021 that are most anticipated by our users, are:
Bitcoin Taproot,
Tezos Granada upgrade,
Binance NFT Launch,
Theta Mainnet 3.0,
NEO Mainnet 3.0,
Cardano smart contracts.

But among the answers, there were numerous crypto events such as:
Blockchain Expo Europe,
Blockchain Week Rome,
LA Blockchain Summit,
Blockchain Fest 2021,
Global DeFi Summit 2021,
AIBC Africa 2022.
Feel free to send us any comments, questions, reports, or bright ideas. Let's talk on Facebook Community Group.
At Experty our mission is to build a community full of contributors, experts, and users that will help us democratize worldwide DeFi knowledge and information exchange.

Would you take the journey with us?
This is not a financial advice. Please do your own research and consider the risks of trading cryptocurrencies.