Best undervalued cryptocurrencies and tokens in July - August 2021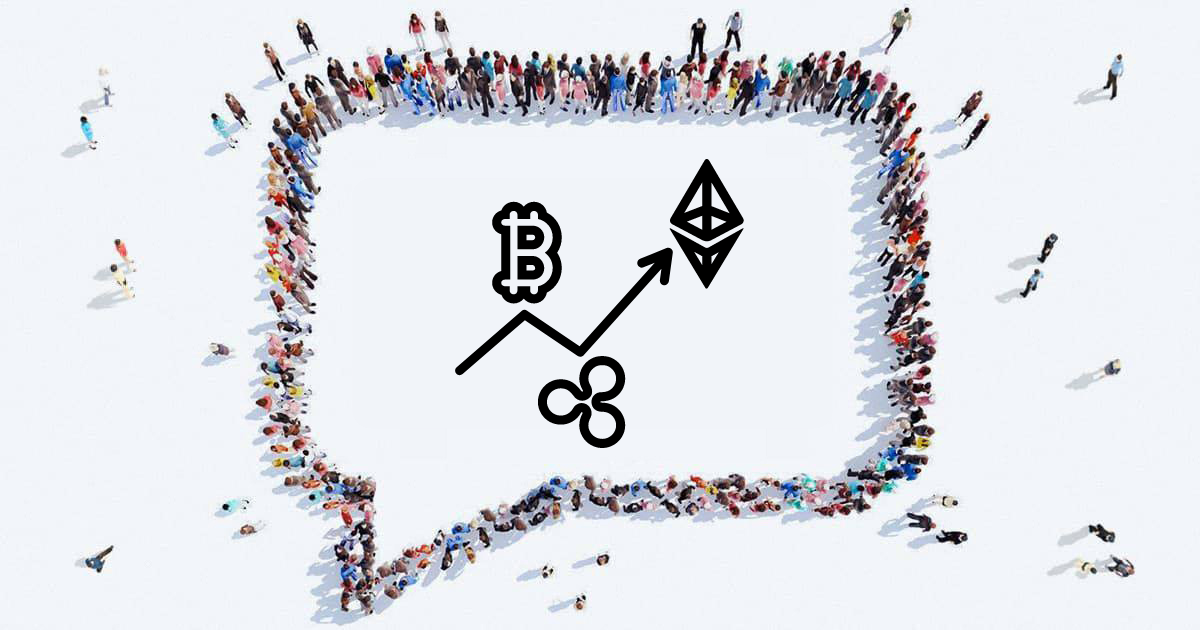 There have been remarkable increases in altcoin prices in the past few years. As a result, the cryptocurrency market is looking for cheap tokens with great potential. With recent sell-offs affecting digital currency prices, it's not surprising that cheaper coins will seem attractive because of their upside potential. The crypto market is experiencing a period of consolidation, while traders are awaiting the next bull run.

We have asked crypto industry specialists: crypto traders, crypto investors, blockchain technology enthusiasts, what is their best pick for undervalued tokens in July and August 2021. We wanted to know their opinion on which undervalued tokens are likely to increase in price by over 50% within the coming two months.

Below you can find their comments. I encourage you to read through them to find the best investment opportunities for your portfolio.
1. Symbol from NEM (XYM): Symbol is a new Blockchain protocol launched in the first half of 2021 from the same team behind the #NEM NIS1 blockchain. Though the development of the blockchain was going for years, the dapps were also built parallel from the vendors. So as soon as the Symbol blockchain was launched, the NFT platform, and going big new NFTs from football players to Kpop artists coming in the next few months. Also, the supernode program also commenced last month and so we can expect a lot of exchanges trying to become supernode by accumulating a lot of XYM ( as 1M XYM is the minimum requirement for becoming a supernode). The above items will spur the demand for XYM and will see the valuation going up at least 50% in the coming month 2. WAX : The protocol which saw the maximum benefit from the NFT craze was WAX protocol as it was most suited for the NFT. Now WAX is also entering defi with ETH bridge thereby the WAX token can be converted to ETH tokens and can be lent in existing DEX . Also, there is a plan to introduce crypto kitties/bears along with DEFI systems on WAX. So there is a high chance that WAX will explode in the coming months. 3. CRO (from crypto.com). crypto.com has got exchange, NFT marketplace, wallet, defi wallet, debit card, earn cum payment app etc all required for a crypto bank . With recent F1 sponsorship , it is going to get a lot of eyeballs and hence one expect a spike in prices. 4. Dogecoin/ Baby Doge: They can any day go up by 50% but they just require one tweet from Elon musk PLENTY : is a defi system built on Tezos which is still beta phase but once it goes live, one can expect huge demand for it.
In my opinion a lot of tokens are way too undervalued currently. Few of these tokens I am going to lost here. 1. XLM- Is gaining traction these last few months and is a potential replacement for XRP by my books. I expect an upside from stellar as soon as markets become undoubtedly bullish 2. Cardano is another project I have been keeping my eye on these past few months, its growth trend is way upside 3. Ethereum should soar considerably higher due to the forthcoming London update which offers scalability.
The following coins have the best potential to gain about 50% from there present values during July & August 2021: 1. Cardano ADA (Probability 90%) 2. THETA THETA(Probability 80%) 3. Compound COMP (P 70%) 4. The Graph GRT (P 60%) 5. BitTorrent BTT (P 50%) 6. Axie Infinity AXS (P 50%) 7. Flow FLOW (P 50%)
1st one on my list is HYDRO by Project Hydro which is a decentralized and open-source ecosystem securing the web3 reality using Multi-chain protocols. Hydro ecosystem contains six protocols for different purpose named Raindrop (Authentication protocol), Snowflake (Identity protocol), Ice (Document protocol), Tide (Payment protocol), Hail (Tokenization protocol), and Mist (Artificial Intelligence protocol). 2nd is BAT (Basic Attention Token), which is designed for use in the Brave browser. BAT the unit of reward in the advertising ecosystem, and is exchanged between advertisers, publishers and users. It solves the endemic inefficiencies and privacy violations hobbling the digital ad industry. 3rd is CHZ (Chiliz), which is the leading digital currency for sports and entertainment. Fans can CHZ to purchase & trade branded Fan Tokens which give users decision-making power by allowing them to vote on polls which published on the Socios app. 4th is ZIL (Ziliqa), which is a public and permissionless blockchain that is designed to offer high throughput with the ability to complete thousands of TPS. Sharding is one of the most promising solutions to scale blockchain, and Zilliqa has become the first public blockchain to implement it.
For me, if I have some bucks I will go for WIS itself because it has a good potential and according to my research WIS term are working to make their project one of the best.
In my watchlist I have OXT (Orchid). This coin is traded under 30 cents and has total supply about 1,000,000,000 tokens. The price is low for such value of coins. It has a strong and interesting project behind. The team of Orchid creates a crypto-powered vpn. Moreover the CEO of project is Dr. Steven Waterhouse, who also a co-founder of Pantera Capital. More about this you can read on CMC.
My bet is Presearch (PRE), the decentralized search engine. In the coming months, they will launch the Mainnet Network, where the search engine will be fully powered by user nodes, serving all production traffic, that is, all users searches. This is the final milestone for becoming a pure decentralized search engine, which it can compete with other search engines, like all we know: Google, Bing, DuckDuckGo, etc.
SHIB is likely to increase by over 50% due to its foray into DeFi with ShibaSwap, which could morph into one of the top DeFi protocols in the space. Not only has it already been floated as being listed on Coinbase, but its use by Vitalik Buterin as a method of donating to a large charity has likely ensured that it will see more than one bull/bear cycle in the cryptocurrency ecosystem. Cardano (ADA) also has a good shot at seeing a significant increase due to a rapidly expanding ecosystem following the launch of smart contract capabilities. Its recent addition to Grayscale's list of assets further points to the idea that the "smart money" see's long-term potential in the already-functioning proof-of-stake network.
The following tokens are just at the giveaway price at the moment if BTC maintain its upward movement. 1. UNFI (Unifi Protocol DAO), which brings modern technology to the financial world. The whitepaper, active team and the website said it all and the busy community must not be overlooked. 2. OGN (Origin Protocol) a network that allows market participants to share goods and services through peer-to-peer (P2P). The superb active team can be seen on the GitHub repo and they are maintaining their roadmap with new innovations. 3. eGLD is entirely cheap. The ever-busy team with the weekly reports on the development is second to none in the crypto space. When we talk about partnership that can making any business strive, they have no competitors at the moment. With Maiar App with Herotag that eliminates the cumbersome of complex address and the launch of DEX that is far approaching,
The fall of BTC almost brought most alt coins to dust. Nevertheless the recent spike gives hope of a forthcoming bull run. Only the projects with effective use case such being a native coin of a blockchain and gas fee for their exchanges have high tendency to moon. In view of this, I recommend the following tokens: 1. KCS - Kucoin Token, Smart Chain 2. FEG - Feed Every Gorilla, FegEx 3. CAKE - Pancake Swap, Staking My best 3 recommendations. They will moon. Just thank me later.
I believe the following are Sure to give good returns from current market levels. These are altcoins with real use purpose either in bridging financial transactions or NFT based ADA MATIC HBAR XLM TVK IOTX TEL
The most undervalued cryptocurrencies at the moment seems to be from cub and Seedify fund. Cub as my starting point is undervalued because I think I many Defi out today is anon, yet Cub is been carried out by developers who are ready to work the present perfect for a Defi project. They don't bring up new updates but work on the old to perfection. SeedifyFund is undervalued because despite it's huge benefits in enriching projects both based on Blockchain and Conventional world, many are yet to tap into it.
My top 2 best undervalued tokens are as follows: 1. Theta: This livestreaming technology has some of the existing players, like Netflix, interested. Theta has potential way beyond it's ATH of around $15. 2. Hedera Hashgraph (HBAR) : The hashgraph technology is far superior to blockchain giving this project huge advantages in scale and speed. It currently sits at 50% of it's ATH and with all the big name players on it's governing council Hedera will find huge enterprise application.
Well good question. The crypto market went through many stages with BTC leaders. After BTC down from $64k to $29k many altcoin down more 50%, 70%. ETH from $4K3 to 2K$, BNB from $691 to $211. And they are the huge coin underground now. Both are the best platform for many potential project. So They will increase more 2x, surely. But not as fast as expected. Maybe they are in target on end of year 2021. Besides we have one hot trend. So you see in that and choice some potential project. They will go far and fast if there is good market conditions. That is NFT trend , example as $Bake, $Cake, $CHZ, $Sand. It's my idea, not financial advice. Please review it before make one decision
I think Tezos ($ XTZ) has been doing an excellent job with its roadmap. There are 5 successful updates in just under 2 years, a milestone achieved by just a few. They have also managed to make great partnerships such as that achieved with the McLaren team in competitions such as F1 or IndyCar. Through the same line of associations, I think that Crypto.com will also have a good performance during Q3 taking into account the immense marketing campaign that they carry out right now, such as their presence in F1, Hockey, UFC among others. All of the above without going into the depth that a couple of months ago Crypto.com Chain went to mainnet and the ecosystem of dapps will begin to flourish soon. I think it will also be a good Q3 for them
Ether is one of the most undervalued tokens this year, although it is the second cryptocurrency in the world and a native token of the ethereum ecosystem, its value has declined for various known causes, in addition to the high tax cost of gas to operate on the network. It is expected that thanks to its ETH 2.0 launch, growth future beyond 50% in the next 2 months. Another highly undervalued coin is EOS. During its launch in 2017 it managed to reach an all-time high return of $ 18. This currency, like Ether, has its own protocol that allows the construction of decentralized applications for other systems to execute their code and operate decentrally on the internet. I think that its position for the next two months will be above 60%, it ensures the confidence of the market for its performance in the future and its resolution of problems in the cryptocurrency community.
BotXCoin is a token with great potential, because at first the token had a very low value, and now it has experienced a significant increase in value, price now is $1.3 / tokens, which in my opinion will rise again to new ATH.
My Favorite Undervalued Token are UPlexa, KEEP, Enjin, AirX. You can Mine Uplexa with every IoT Product, doesn't matter if SmartTV, Mobile Phone, Pc, Gaming Console. I use it since more than 3 years. Aircoins (AirX) got the coolest Argumented Reality App on the Market. Like Pokémon Go, but better. Find many different Currencys just a grab away, one Meter above the floor.
$EGG token by WavesDucks have my vote. $EGG is the prime token of the entire WavesDucks NFT project launched in May 2021. At launch it sold for $34. Then dropped to less than $10 as most users who got them for free dumped theirs not knowing what punch was packed into it. By the time the knowing dawned on them the following week, $EGG was going for above $100. It's now $224. WAVESDUCKS is DeFi, NFT and gamification roled into one, built on the WAVES blockchain by Waves devs to run on a deflationary $EGG token with 1M Max supply. So, the price of EGG token will keep rising. I did a walk-thru intro for everyone interested in building their own Duck NFT empire here: https://steemit.com/wavesducks/@bigriches/some-of-these-nfts-makes-over-usd500-per-month Pls share with your friends. If you got questions do post away on the blog. Happy DeFi-NFTing
I think Binance Coin It will position itself very well within the altcoins since it is used to pay internal commissions on the BINANCE exchanger, giving users the possibility of obtaining discounts of 50% which is quite attractive
BFG token. Betfury's only token. It's a Bep-20 on the Binance Smart Chain(BSC). Holding around 40K tokens currently entitles you to a dividend of 5$ per day. That daily payout will go up if crypto returns to previous highs. The BFG token itself is about 3 cents each, 75 mil max market cap, or so. If it 10x'd over the next year, I wouldn't be surprised. Basically, $1200(40k BFG tokens atm)put in now gets you a return of 1,825 over the next 365 days. You then still own the underlying tokens as well as all collected dividends, additionally u could compound for max returns :) gl buddies
From my recent trading experience on the kucoin platform, safe pal and others, I can say that the synthetix network token(SNX) will certainly increase optimistically with good potentials based on the ERC20 token.However,from the history of this token and by news,it appears that in 2017 the current token price went up to about $1.19 and it is also ranked on the top list on cap market. In the next two months,I believe that this token will definitely raise because of demand of the token by investors and the fall other cryptocurrency also contribute(that is,the devaluation of other cryptocurrencies adds value to such tokens with spontaneous increase.
ETH and ADALTO and VIDTNano, Loopring, Injective protocol also Algo, XTZ, XLM, LRC, LINK - ETH with the amazing uses with DeFi. Also ADA is starting to look pretty good too. Really any DeFi protocol too I hope will start to take off more with mass adoption.
Telcoin is my pick to rise in the coming months, It a remittance type coin that works through telco's to make payments. Even though it is only in a few countries right now it is expanding regularly and is managing its way through compliances in these countries before introducing their wallets. The wallet is in the process of being rolled out through more and more countries and just yesterday Telcoin has released its own exchange and have created their own liquidity pools to enable staking. So far it has not been a hype coin and looks to have made steady progress.
Several potential undervalued tokens from different blockchain networks have the potential to get exploded in the cryptocurrency markets due to their real-world use cases. Well, I have listed some of them here: 1.Holochain (HOT) The Holochain is essentially a framework for the DApps. According to their Greenpaper, Holo is the bridge built on Holochain to connect real-world users into the crypto world. Holo(HOT) is the native tokens and according to the Coinmarketcap, its rank is 74 with a nice 24 hours trading volume. The current price of the token is $0.006166 and is listed on so many popular cryptocurrencies exchange sites including Binance, Uniswap, Crypto.com, etc. For more details, you might visit this link: https://coinmarketcap.com/currencies/holo/ 2.Ton Crystal (TON) Everyone knows the Telegram open-source TON project was abandoned due to a long fight against SEC. The Crypto community has released another community-driven blockchain project by forking out the best-built part on the TON blockchain i.e. Free TON. The Free TON has no CEO but there is an initial document DOD to govern the community. It has so many use cases so there is the possibility for TON price to get increased in the coming days. Currently, the price of TON is $0.593 and is listed on popular exchanges like Kuna, MEXC, HitBTC, CEX.IO, etc. You can check more details here: https://coinmarketcap.com/currencies/ton-crystal/
Personally I've always been a fan of Bat as it has a great ecosystem as in brave browsers can notify users with Ad popups that give out a reward if looked at, additionally advertiser's are able to advertise in a unique way over traditional Web advertising methods to date so far. Lastly content writers can also integrate vat rewards to hosted content in the form of tips from end users either automatically depending on use or manually. To me this may be running on erc20 now but to me it's how blockchain should be used well one way at least. I do hope basic attention tokens will continue to grow along with newer generation blockchains arising today.
Matic, since its used for many purposes like network government participation by voting, staking, paying gas fees. It addresses ethereum major limitations like delayed transactions, speed, etc.
i think $one harmony token because team harmony is very enthusiastic always provide the latest updates to the community about what they are running and also they are a solid team and assisted by a very large community. and several new project partners and help many NFT projects that are currently busy entering the world of cryptocurrencies
From all market bull run in the past, coins which are used as gas fee and governance token usually gain audience among their peers. As such, coins such as sxp and poocoin will rally over 50% between the next two month.
Due to technical patterns, I could see EOS and OMG do a 50% increase. Although there are other Altcoins with more potential IMO. However, longer-term view could see a decline again.
Most part of the market was heavily overvalue before April. Roght now is a good time to invest in funadamentally sound projects. In my opinion nft gaming related projects like Gala and Enjin are good choices and undervalue. So is BTC and EtH in the current prices. Any good project with strong fundamentals not dogy coins, are interesting at this prices. YfI is always a good choice after big dips.
I think it is CHZ fan token, from Chiliz Blockchain/Socios platform. It is an already proven project, with new fan tokens being released and with much activity. Also they are unique and have unique incentives for holders/investors.
Thank you for an interesting question 🤝 I think these tokens are StormX and Morpher Token. Why? Because these are invaluable tokens with a huge future and potential. Take for example the StormX token which has just become the official blockchain partner of the world famous basketball club @trailblazers (twitter)!
The ICP crashed very badly after the initial euphoria. It is a good project and I anticipate over 50% growth in the coming months. TRX also has great potential for growth, as the drop has also been large recently and I expect an upward correction. Tron is the fastest growing project on the DEFI scene. RLC, 1INCH, KAVA, RUNE, NMR, .. also has great potential for growth.
Zks and juld. Zks is about to release v2 and unlimited token dapp to ecosystem. Which will allow people to perform operations like free token listing. Juld is providing justliquidity which probably it might give good yield
On review the market is still in a general lock step with BTC however the dissonance between tokens is increasing as project gain a stronger non-digital foothold. That said however there is an increasing interest in the Metaverse as a vehicle for real world commerce, and this points to an increase in price of MANA the Decentraland token. Along side this Stacks is another token to watch especially with the impending release of taproot in November.
You will notice how profitable most of these altcoins have become. personally, my major profits in crypto so far are on altcoins, I see them to be of high potential. I consider bitcoin to be over hyped. At that has given it its dominance. For instance, investing in bitcoin and holding for a year, you should not expect a profit up to 100% of your investment. But these altcoins, some having same or lesser total supply compared to bitcoin are also having a price lower than $1. It is quite easier for you to get 10X within months from them. Bitcoin is just over hyped. I am in crypto to make profit not to hold the best coins. So investment in other altcoins will increase over the years.
Summary
As you can see, the opinions are diverse. Many of the provided altcoin projects are under the radar. It will be interesting to see which one of these projects will reach success and gain a significant market share.

Before you invest, please do your due diligence. Below you can find some hints that most investors advise:
Crypto exchange. Make sure that the crypto assets are listed on a centralised or decentralised exchange. There are more than 100 crypto exchanges. Pick a reliable one to trade your altcoins, and do not leave assets on it.
Market capitalization. It is a simple thing to check for each coin. You look at the chart and see how much the market capitalization of altcoin grows, you can predict the future.
Unique features. Read the white paper and see what kind of features your altcoin has.
New features. If the project releases some new things, it means that it is still alive and some developers keep working on it.
Proven track record. Invest in coins that have already proven themselves.
Foreseeable future. Check how the team is building partnerships and what they are planning to do in the future.
Smart contracts. More than 50% of altcoins are based on the Ethereum blockchain. You can check how reliable the smart contracts' technology of your altcoin is.
Feel free to send us any comments, questions, reports, or bright ideas. Let's talk on Facebook Community Group.
At Experty our mission is to build a community full of contributors, experts, and users that will help us democratize worldwide DeFi knowledge and information exchange.

Would you take the journey with us?
This is not a financial advice. Please do your own research and consider the risks of trading cryptocurrencies.